PREVIUS
BUS PUNO - CHIVAY (WITH STOP ON THE WAY HALF DAY TOUR)
BUS PUNO - CHIVAY (WITH STOP ON THE WAY HALF DAY TOUR)
SERVICE :
Compartido
DEPARTURE TIME :
6:00 a.m.
ARRIVE TIME :
12:00 p.m.
CATEGORY :
PUNO-CHIVAY
RATING :

1000

reviews)
(
Update page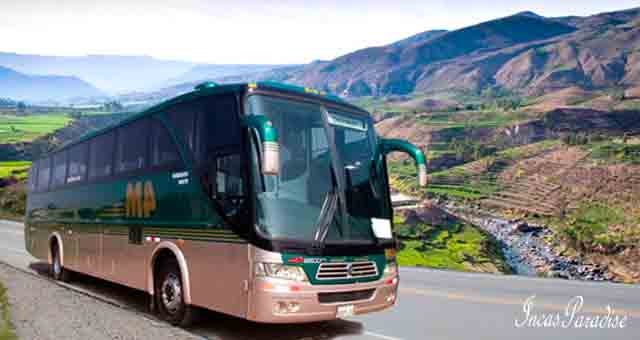 OVERVIEW
BUS PUNO - CHIVAY (WITH STOP ON THE WAY HALF DAY TOUR) 
We offer you the best option of tourist transportation, Puno – Chivay and Chivay – Puno with Stop in the way. We work with formal enterprises and safe with prestige, contact us for booking your bus tickets quickly and easily.  The visited places on the way – "THE MISTI´S ROUTE".
real de Bolivia, contáctenos para reservar su boleto de viaje de manera sencilla y rápida.
BUS PUNO - CHIVAY (WITH STOP ON THE WAY HALF DAY TOUR)
Bus Puno – Chivay.
We pick passengers up from 6am to 6.20am from downtown hotels in Puno, then, we will go to Chivay in comfortable bus. The duration, is about 6 hours from Puno to Chivay (city where the Colca Canyon is located), you will arrive around midday to the main plaza of Chivay. We Visit 3 places on Route:
Lagoon "Lagunillas": is the border between the region of Puno and Arequipa, Lagunillas is beautiful lake surrounded by wetlands and puna, there are registered more than 25 species of birds, as flamingos, Andean gulls, a variety of fish and flora.
Cañahuas Pampa: The landscape in general is bleak, but impresses with its grandeur of its highly spectacular rock formations; additionally, visit to AGUADA BLANCA NATIONAL RESERVE was created for protected the most valuable species, Peruvian vicuña.
Viewpoint Patapampa volcanoes: The highest point of the road Puno - Chivay, from this point you can see all the most important and majestic volcanoes; Misti, Ampato and Chachani, the highest of the three volcanoes surrounding Arequipa.
At 12:00 p.m. Bus arrival to Chivay, (Corner main Square of Chivay).
Schedule: bus Puno - Chivay or Chivay - Puno with stops (the Misti´s route).
| Origin | Destination | Presentation/Pick up | Departure | Arrival | Frecuency |
| --- | --- | --- | --- | --- | --- |
| PUNO | CHIVAY | 6:10 - 6:25 a.m. | 06:30 am. | 12:00 pm. | DAILY |
| CHIVAY | PUNO | 12:45 - 1:00 p.m. | 01:15 pm. | 07:00 pm. | DAILY |
It is advisable to bring :
Camera, Toilet paper and extra batteries.
A bottle of water (a liter).
Lightweight and warm clothing.
WHICH IS INCLUDED IN CHIVAY ?:
Advice one day before the tour.
First aid kit, including oxygen.
Comfortable reclining seats.
Assistance on board.
Official guide Spanish / English.
Internet on board Wifi. (In places with internet signal)
Pick up from the downtown hotels of the city.
Transport comfortable and equipped.
Tourist Transport (Shared service).
Guided tours in Lagunillas, Pampas Cañahuas and viewpoint of the volcanoes.
WHICH IS NOT INCLUDED IN CHIVAY ?:
Others not mentioned in the program.
Lunch.
BTC (Colca Ticket Tourist).
Entrances fee to hot springs in Chivay (S/. 15.00 Nuevo Soles).
PRICES TABLE
Prices in ($ USD) DOLLARS
amount of people
$ 28.00 USD
per 1 person
BENEFITS WITH INCA'S PARADISE - COMFORT
Alive culture and nature
Unique experiences
Qualified staff
Responsible tourism
Your satisfaction is our happiness
Excursion in private:
Price: consult based on number of people.
write us: reservas@titicacatravel-ip.com
Do you need more details with our help?
INCA'S PARADISE | TRIP | ADVISOR