RETURN
BIKING DEATH ROAD FULL DAY TOUR IN LA PAZ | BOLIVIA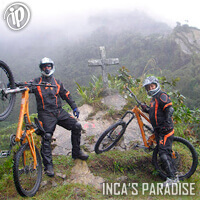 BIKING DEATH ROAD FULL DAY TOUR IN LA PAZ | BOLIVIA
SERVICE :
Compartido
DEPARTURE TIME :
7:00 a.m.
ARRIVE TIME :
8:00 p.m.
CATEGORY :
BOLIVIA
RATING :

1000

reviews)
(
Update page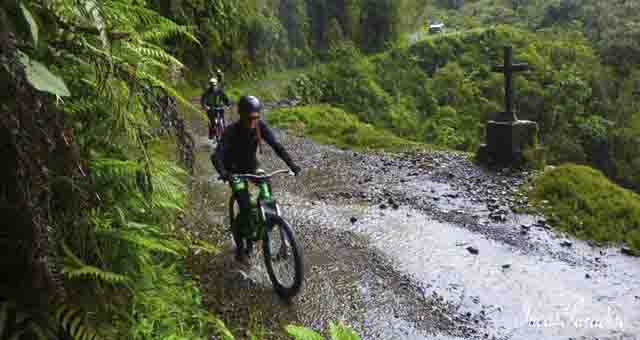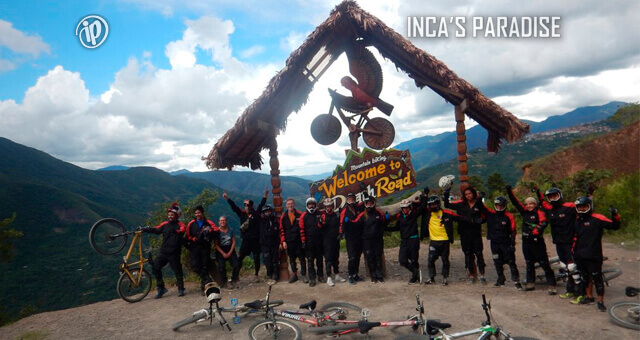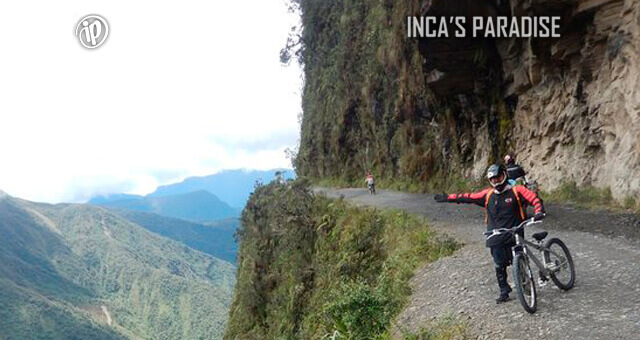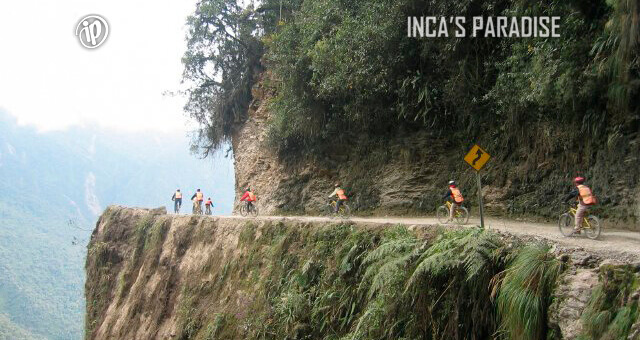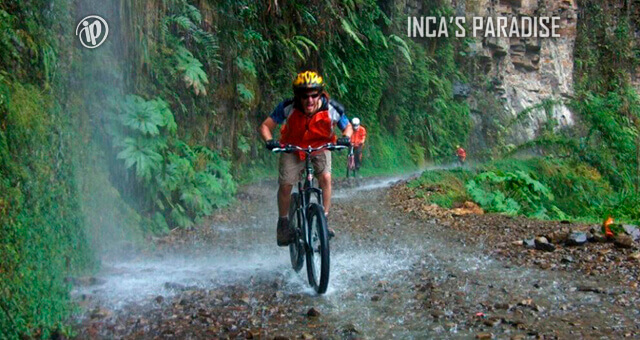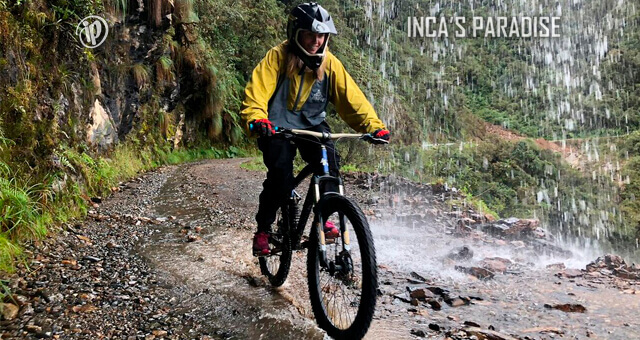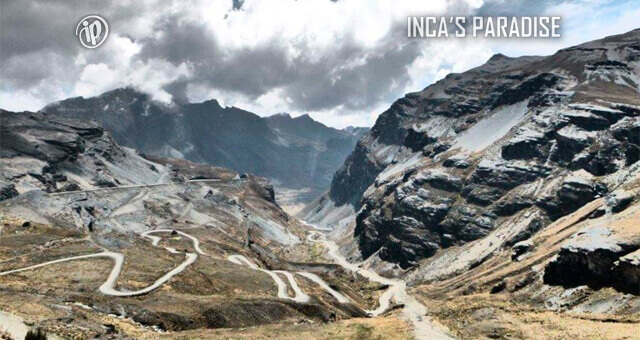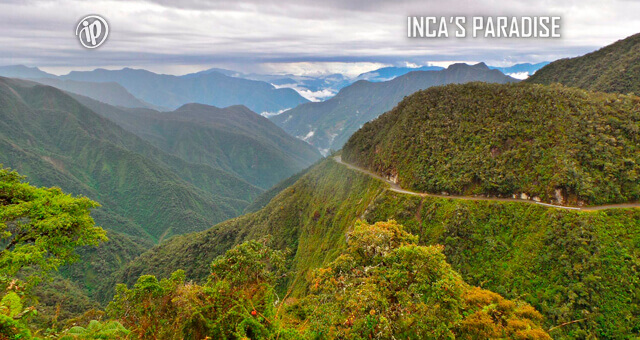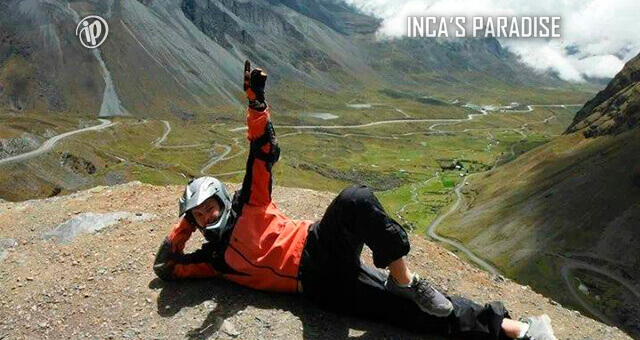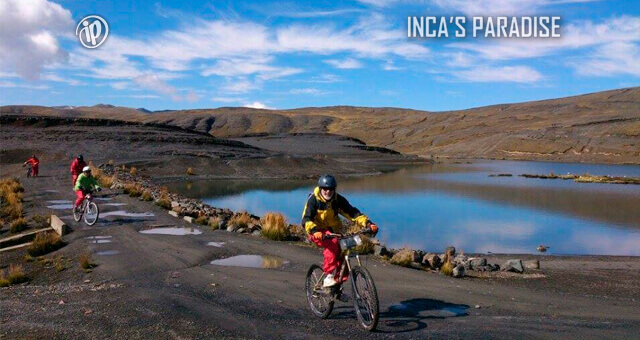 OVERVIEW
Inca's Paradise Comfort offers you the most exciting bike tour, bike down the most dangerous road in the world, enjoy walking among waterfalls, rivers, valleys, original villages and descending from the Andes to Bolivian jungle.
BIKING DEATH ROAD FULL DAY TOUR IN LA PAZ | BOLIVIA
This tour starts with the pick up from the hotel in La Paz about 7:00 am, and we are going to La Cumbre (1 hour by car).
We begin the biking ride at La Cumbre (4,700m asl) you'll admire fantastic views like snow-covered peaks. From here, we descend an asphalted road until your first police checkpoint. Meanwhile you enjoy the views, we prepare for the next section.
After a snack, we descend further, where you'll experiment a brief undulating section of road, little by little, we enter the jungle and the most challenging part of the ride. This is extremely precarious but considering the most dramatic and amazing scenery around South America. You will appreciate incredible views of waterfalls, exuberant vegetation, rivers, and valleys in 4 hours of riding.
As we near the end of the ride it gets progressively hotter, we find the second checkpoint, this time ask by local community.
Finally, we arrive at the bottom in Yolosa (1200 m asl) where we'll celebrate that we survived the Death road. In addition, ride down to Hotel, where we'll enjoy a buffet lunch; relax by the pool getting a cold drink, admiring the green scenery.
Time Required: Start in La Paz at 7:00 am, drive to la Cumbre 1 hour, riding time 4 hours, hotel 1 hour 30 minutes, then 3 -3 and a half hours drive back to La Paz, a return time is around between 6:30 to 7:30 pm.
| TIMETABLE | ACTIVITIES |
| --- | --- |
| 06:30 a.m. | Pick up from the downtown hotels of La Paz and travel by bus to La Cumbre (Travel time by car 1 hour). |
| 07:00 a.m. | Departure to "La Cumbre" in our private car. |
| 08:00 a.m. | Arrival to "La Cumbre" and breakfast our local guide give you all rules and warning explanations (please listen carefully and absolve all your doubts). |
| 08:30 a.m. | Beginning of the Biking ride on "The Death Road". |
| 09:30 a.m. | Arrival to Unduavi - Tourist Check point. (not included the entrance ticket). |
| 11:00 a.m. | We will have Snack in the town of San Juan. |
| 01:00 p.m. | Arrival to the hotel where you will have Buffet Lunch and enjoy the swimming pool or have a relax time. |
| 08:00 p.m. | Arrival and transfer to your hotel in La Paz. |
It is advisable to bring :
Camera, Toilet paper and extra batteries.
WHICH IS INCLUDED IN THIS TOUR?:
Advice one day before the tour.
Bicycle (bycicles trek frontal suspention bike).
CD (with photos of the expedition).
Breakfast.
hot shower in the hotel.
Bicycle equipment (helmet, gloves, rain jacket, pants rain).
Polera y CD (con las fotos de la expedición).
Snack (water, chocolate, banana, sandwich).
Tourism transportation La Paz - Coroico - La Paz.
Buffet lunch.
WHICH IS NOT INCLUDED IN THIS TOUR?:
Others not mentioned in the program.
A bottle of water (a liter).
Extra drinks.
Extra expenses and Tips.
Entrance fees to second checkpoint, (25 Bs per person).
PRICES TABLE
Prices in ($ USD) DOLLARS
amount of people
$ 115.00 USD
per 1 person
BENEFITS WITH INCA'S PARADISE - COMFORT
Alive culture and nature
Unique experiences
Qualified staff
Responsible tourism
Your satisfaction is our happiness
Excursion in private:
Price: consult based on number of people.
write us: reservas@titicacatravel-ip.com
Do you need more details with our help?
INCA'S PARADISE | TRIP | ADVISOR