RETURN
UYUNI SALT FLATS SHARED TOUR 3D/2N - FROM LA PAZ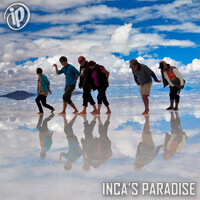 UYUNI SALT FLATS SHARED TOUR 3D/2N - FROM LA PAZ
SERVICE :
Compartido
DEPARTURE TIME :
10:30 a.m.
ARRIVE TIME :
6:00 p.m
CATEGORY :
BOLIVIA
RATING :

1000

reviews)
(
Update page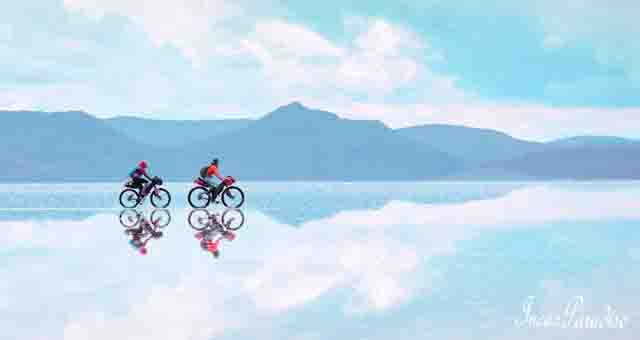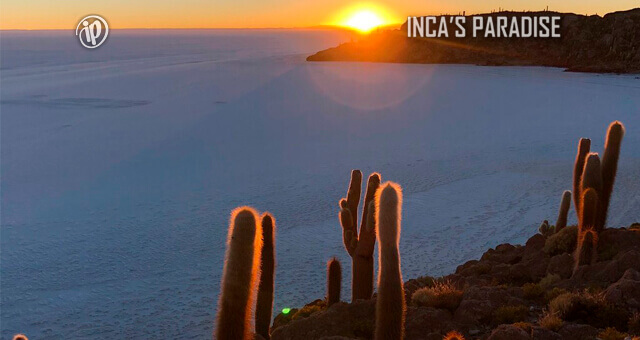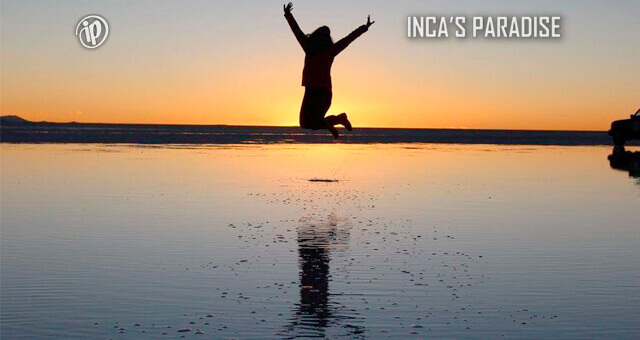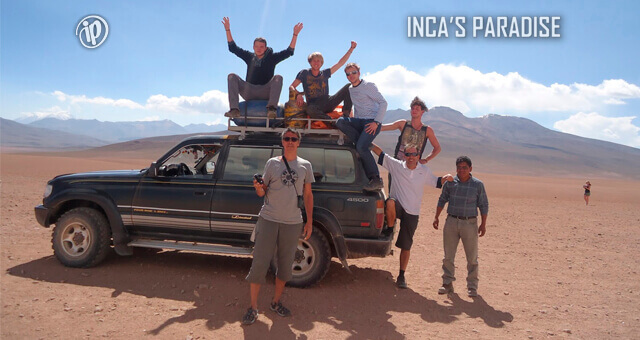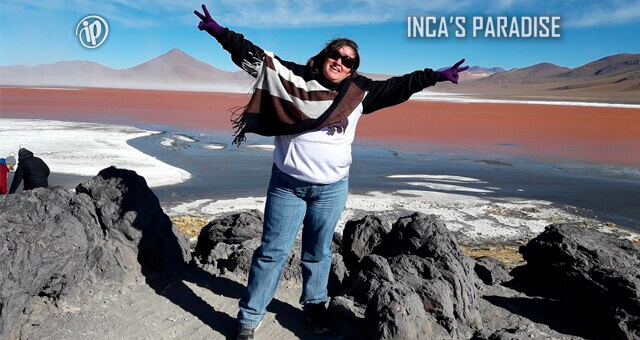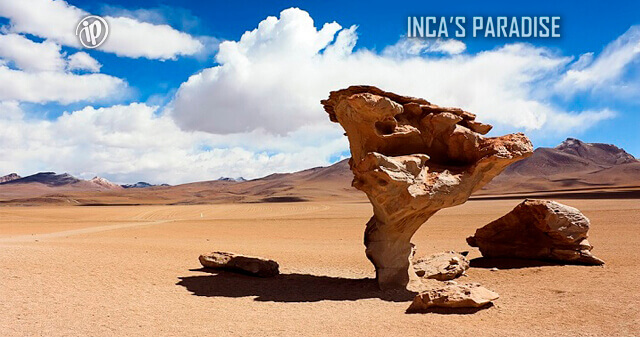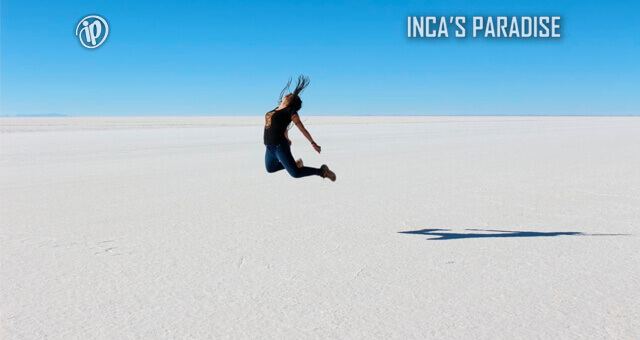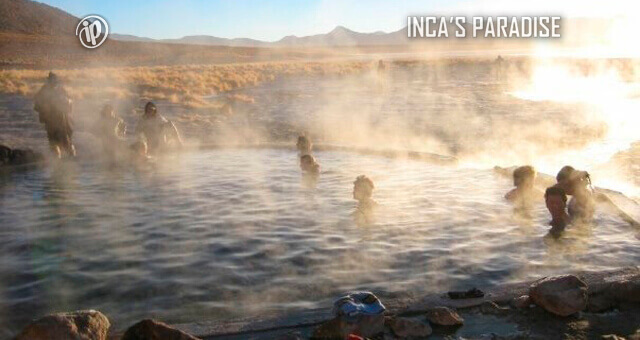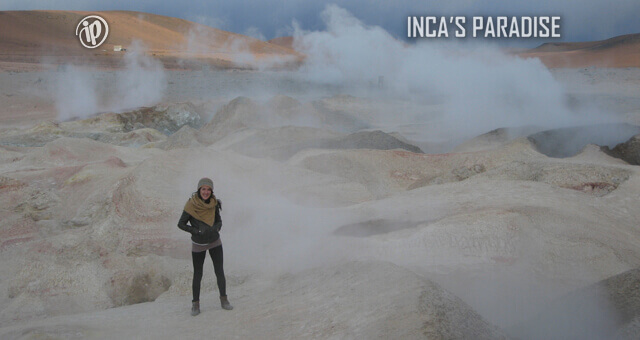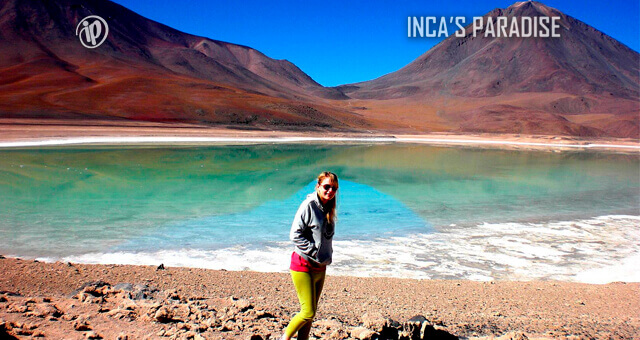 OVERVIEW
This is one of the most breathtaking trips you can do in Bolivia, a 3 days' tour to Uyuni Salt Flats.Embark on an unforgettable expedition in a 4x4 Toyota land cruiser through the vast and blinding-white salt flats of Uyuni and into the desert of southwest Bolivia. Along the way, visit tiny villages, multi-colored lagoons with flamingos, geysers, and thermal hot-springs at 5,000 masl.  If you are traveling to Bolivia, this is a trip that can't be missed!
UYUNI SALT FLATS SHARED TOUR 3D/2N - FROM LA PAZ
DAY 1: UYUNI - INCAHUASI ISLAND
One day before the tour at 7:00 p.m. We are going to pick you up from your hotel in La Paz (downtown). At 8:00 p.m. departure of the bus La Paz - Uyuni and we'll arrive at 5:00 a.m. We'll pick you up from the Uyuni bus station and you'll have free time for breakfast until the start time of the tour.
Our adventure to the Salar de Uyuni starts at 10:30 a.m. visiting  the Train Cemetery, which are remnants of machinery dating from the late nineteenth century, after 30 minutes we will arrive at Colchani, a small town dedicated to the processing of salt, If you like to buy crafts made with salt or textiles, llama or alpaca wool is a good place to choose one, then prepare to see the wonderful Salar de Uyuni that has more than 10,000 square kilometers, within the Salar you will appreciate the mounds of Salt (small pyramids of salt that the people of the town do, to dry and then process the salt), then you will see the Salar Eyes (which are natural conduits where salt water circulates and end up in holes), crossing the immense glacier of salt will know the first and only Salt Hotel (Museum), here we will have a delicious lunch; then continuing with the tour we'll go to the Incawasi Island or Isla del Pescado, named for its fish shape, giant cactus habitat of more than 10 meters, petrified coral rock formations and a spectacular panoramic view of the Salar, by the Later we'll arrive at the small town of Coquesa that is at the foot of the Tunupa Volcano, where you'll spend the night.
DAY 2: ALTIPLANO LAGOONS AND RED COLORED LAGOON
After breakfast we'll continue our adventure, this time to Red Colored Lagoon. On the way we will see the active volcano Ollague (5,865 masl), the lagoons of Cañapa, Hedionda, Chiarcota, Honda and Ramaditas lagoon, these lagoons are populated by many flamingos.
During the day, we stop on the road for lunch and in the afternoon we'll continue our trip, we are going to see the Siloli desert, where we can find interesting rock formation known as the Stone tree, whose evolution and shape are due to wind erosion of time.
And later prepare to see the famous red colored lagoon or "Laguna Colorada", named for the reddish color of its waters; Laguna Colorada is the gateway to Eduardo Abaroa National Reserve.
Around Laguna Colorada, exactly in the small town of Huayllajara, we'll overnight, the accommodation will be in a simple and basic hostel with shared rooms with other tourists, it's the only place to spend the night.
DAY 03: GREEN COLORED LAGOON - UYUNI
The third day we'll leave very early, before the first rays of the sun come out, to be able to appreciate the Geisers - fumaroles in the volcanic zone (4,950 meters above sea level), better known as "Sol de Mañana" then we'll continue to the thermal hot springs of Polques, whose waters have a temperature of 28 ° to 30 ° centigrade; there we'll have breakfast and then we are going to continue to white colored lagoon and green colored lagoon, located at the foot of Licancabur volcano, (4,350 masl), the green color is due to the high magnesium content of the geological formations of the area.
After our visit to the lagoons we'll return to Uyuni and on the way we'll have a stop to have lunch and continue our trip through the Valley of the Rocks, where there are huge and giant blocks of rocks some on others reddish and polished by the nature and erosion of the wind; finally, we'll pass through the typical towns of Villa Alota, Kulpinaka and San Cristóbal.
 We will arrive at Uyuni at approximately 6:00 p.m. and at 7:30 p.m.  you have to be at the Uyuni bus station to take the bus from Uyuni – La Paz.
It is advisable to bring :
Camera, Toilet paper and extra batteries.
Snacks, chocolate or energy candies.
Lightweight and warm clothing.
Sunscreen, lip balm, sunglasses, sun hat.
Flashlights
sleeping bag.
WHICH IS INCLUDED IN THIS TOUR?:
Advice one day before the tour.
Bus ticket La Paz - Uyuni - La Paz.
1 night accommodation in basic hostel (shared dorm with shared bathroom).
Food: 2 breakfasts, 3 lunchs y 2 dinners.
First aid kit.
1 night accommodation in a salt hotel (double/triple/quadruple rooms, most of them with private bathroom, some with shared - depends on availability).
shared Jeep (3 d).
Pick up from your hotel and transfer.
WHICH IS NOT INCLUDED IN THIS TOUR?:
Others not mentioned in the program.
Entrance fees - 30 Bs for the Incahuasi Island (if reachable), 150 Bs for the National Park and 6 Bs for the hot springs (subject to change).
Entrance (150 Bs o 22 USD$ por person).
Price bathroom varían entre 2 y 5 bolivianos.
Hot shower (10 Bs for person)
PRICES TABLE
Prices in ($ USD) DOLLARS
amount of people
$ 298.00 USD
per 1 person
BENEFITS WITH INCA'S PARADISE - COMFORT
Alive culture and nature
Unique experiences
Qualified staff
Responsible tourism
Your satisfaction is our happiness
Excursion in private:
Price: consult based on number of people.
write us: reservas@titicacatravel-ip.com
Do you need more details with our help?
INCA'S PARADISE | TRIP | ADVISOR