RETURN
UYUNI SALT FLATS TOUR 2D/1N (From la Paz)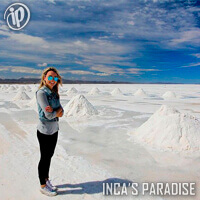 UYUNI SALT FLATS TOUR 2D/1N (From la Paz)
SERVICE :
Compartido
DEPARTURE TIME :
7:30 p.m.
ARRIVE TIME :
5:00 a.m.
CATEGORY :
BOLIVIA
RATING :

1000

reviews)
(
Update page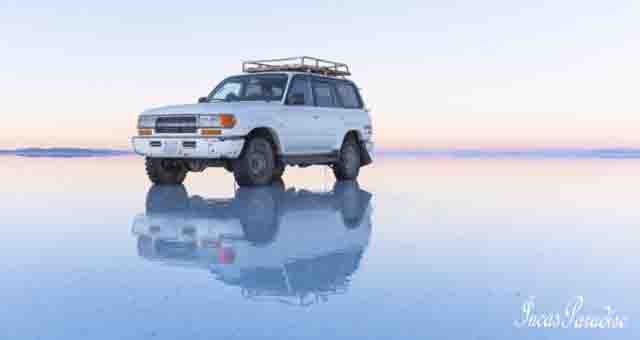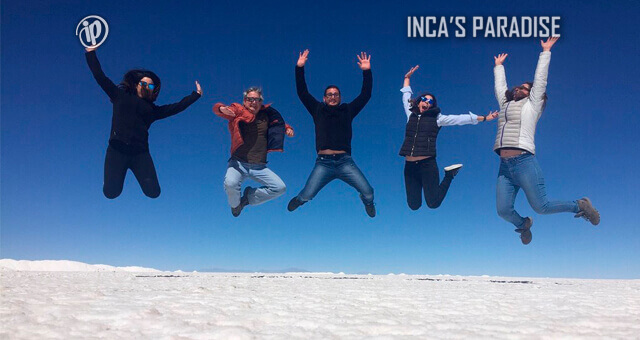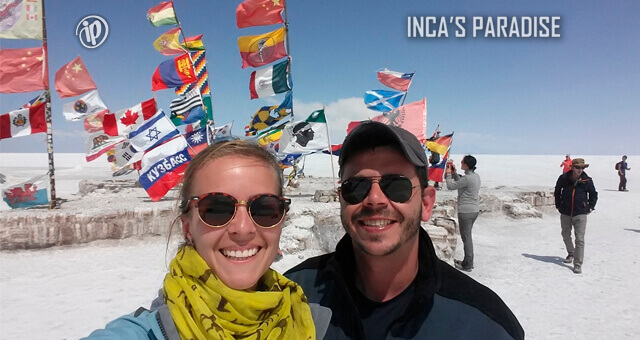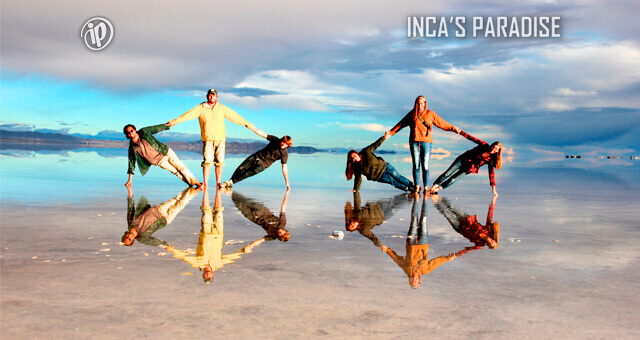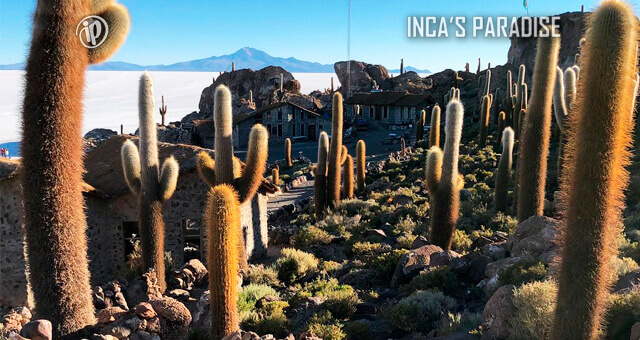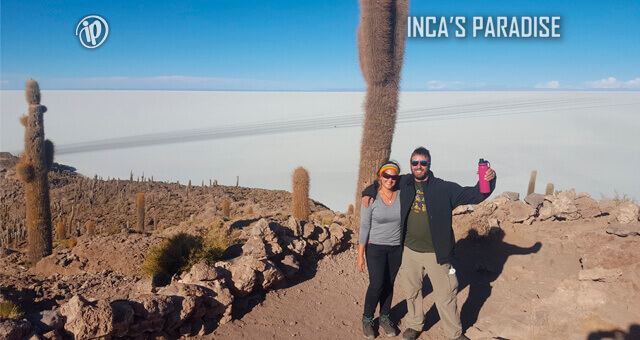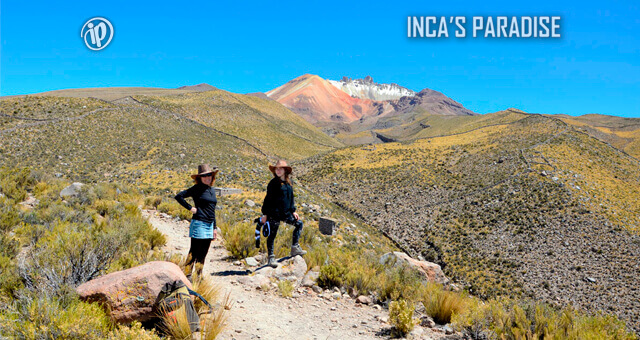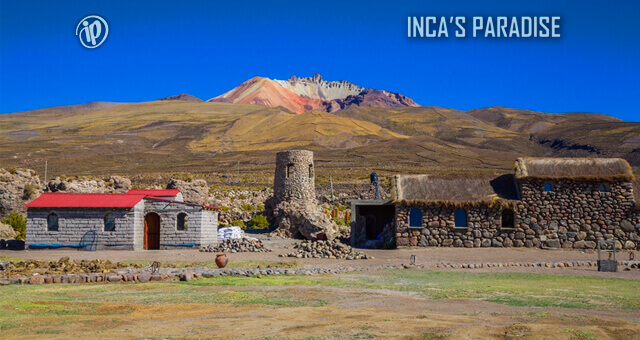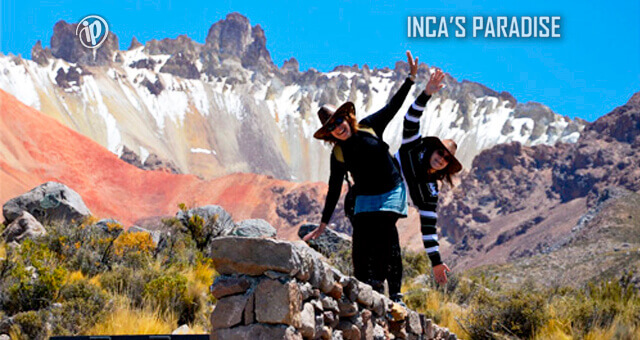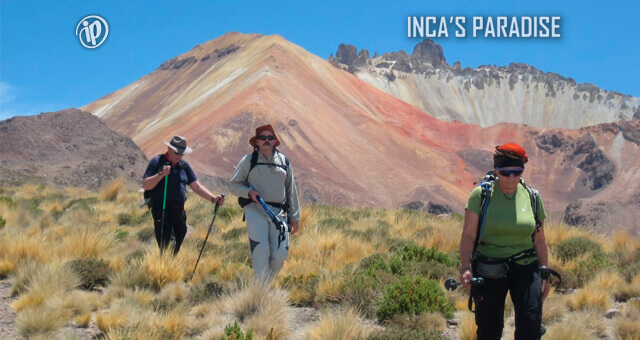 OVERVIEW
If one day isn't enough to admire the beauty of the vast and blinding white salt flats of Uyuni, then you can choose this tour, where you can also climb the Tunupa Volcano, cruise along out of this world landscapes and take incredible perspective photos in the world's largest salt flats. Start to live your own adventure!
UYUNI SALT FLATS TOUR 2D/1N (From la Paz)
DAY 1: SALAR DE UYUNI - INCAHUASI ISLAND.
On the way to Salar de Uyuni we will pick you up at 7:00 p.m. from your hotel in the city of La Paz a day before the tour to the bus station. At 8:00 pm. We will travel on the bus and arrive at 5:00 a.m. to Uyuni. they are immediately picked up from the bus station and then have a few hours of free time.
Our adventure to the Salar de Uyuni starts at 10:30 a.m. visiting the Train Cemetery, which are remnants of machinery dating from the late nineteenth century, after 30 minutes we will arrive at Colchani, a small town dedicated to the processing of salt, If you like to buy crafts made with salt or textiles, llama or alpaca wool is a good place to choose one, then prepare to see the wonderful Salar de Uyuni that has more than 10,000 square kilometers, within the Salar you will appreciate the mounds of Salt (small pyramids of salt that the people of the town do, to dry and then process the salt), then you will see the Salar Eyes (which are natural conduits where salt water circulates and end up in holes), crossing the immense glacier of salt will know the first and only Salt Hotel (Museum), here we will have a delicious lunch; then continuing with the tour we'll go to the Incawasi Island or Isla del Pescado, named for its fish shape, giant cactus habitat of more than 10 meters, petrified coral rock formations and a spectacular panoramic view of the Salar, by the Later we'll arrive at the small town of Coquesa that is at the foot of the Tunupa Volcano, where you'll spend the night.
After breakfast, we start with the ascent in our mobility to the Tunupa Volcano (5,435 meters above sea level) until we reach the parking lot and from there we'll start the trek to get the volcano's viewpoint (4,200 meters above sea level), from where you can appreciate and take incredible pictures of the immense Salar de Uyuni. Afterwards, we continue visiting a cave where, with the help of a local guide, you can observe mummies from the pre-Incas, it is a cemetery that shows the way our ancestors buried their dead.
Undoubtedly, it's a good place to contemplate the beauty and immensity of a wonderful white desert, its islands and surrounding mountains.
Back to the lodge, we'll have lunch and then return to Uyuni, along the way take wacky pictures in the famous Salt Flats of Uyuni, we will arrive at 5:00 p.m. approximately.
It is advisable to bring :
Camera, Toilet paper and extra batteries.
Snacks, chocolate or energy candies.
Glasses, hat and sunscreen.
Lightweight and warm clothing.
Sunscreen, lip balm, sunglasses, sun hat.
Flashlights
sleeping bag.
Bath linen and towels.
WHICH IS INCLUDED IN THIS TOUR?:
Advice one day before the tour.
Bus ticket La Paz - Uyuni - La Paz.
First aid kit.
Driver Guide (Spanish).
Basic accommodation with shared bathroom.
Transportation (Toyota Land Cruiser, Lexus 4x4).
Pick up from your hotel in La Paz
Breakfast, 2 lunch and dinner.
WHICH IS NOT INCLUDED IN THIS TOUR?:
Others not mentioned in the program.
Entrance to Fish Island or Incawasi (30 bolivianos).
Price bathroom varían entre 2 y 5 bolivianos.
Breakfast the first day.
Dinner the second day.
Entrance to cave (mommies).
Hot shower (10 Bs for person)
PRICES TABLE
Prices in ($ USD) DOLLARS
amount of people
$ 215.00 USD
per 1 person
BENEFITS WITH INCA'S PARADISE - COMFORT
Alive culture and nature
Unique experiences
Qualified staff
Responsible tourism
Your satisfaction is our happiness
Excursion in private:
Price: consult based on number of people.
write us: reservas@titicacatravel-ip.com
Do you need more details with our help?
INCA'S PARADISE | TRIP | ADVISOR