RETURN
BIKING MORAY – SALT MINES OF MARAS FULL DAY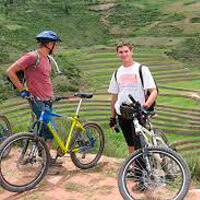 BIKING MORAY – SALT MINES OF MARAS FULL DAY
SERVICE :
Compartido
DEPARTURE TIME :
9:00 a.m.
ARRIVE TIME :
5:00 p.m.
CATEGORY :
CUSCO
RATING :

1000

reviews)
(
Update page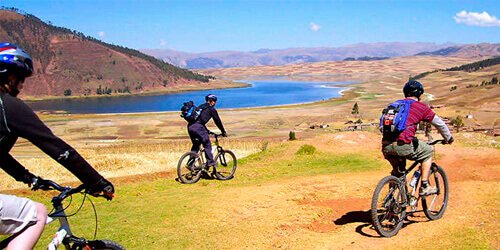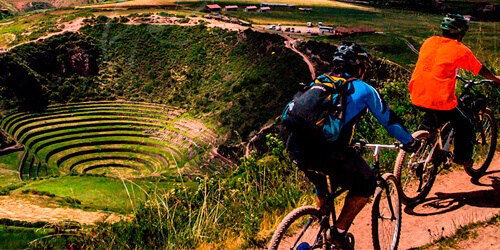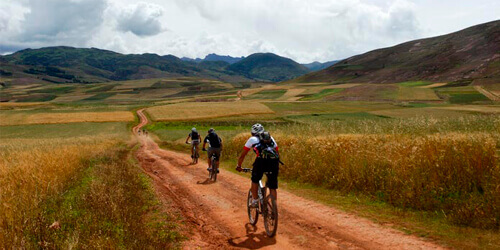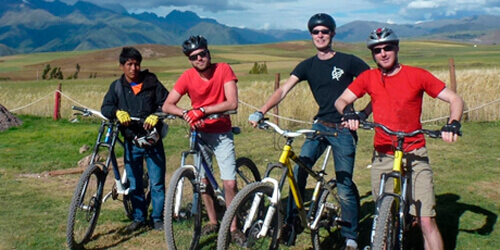 OVERVIEW
We offer bike tours off the beaten path, combining adventure, history, and culture. Explore Cusco and the Sacred Valley in an unforgettable experience, share your passion for biking, very popular for all local cross-country bikers which is a mix of impressive landscapes, mountains snow overlooking, Andean towns, Inka ruins, salt mines and moderate mountain biking adventure.
BIKING MORAY – SALT MINES OF MARAS FULL DAY
At 9:00 a.m. we pick up our clients from their hotels (Cusco's downtown) for your triathlon adventure through the Sacred Valley. and head to Cruzpata, a place located near the district of Chincheros at 3873 m. a. s. l. from here we will start the bike tour on a paved road, where we will provide you with the safety equipment you need before starting the bike ride.
This is a great tour for most people as the paths are flat and we will take many 'bike-only' trails. River valleys, glaciers and breathtaking views, with some occasional ruins along the way, will be our stunning scenery for the day, we will take a detour that will take us to the Archaeological Center of Moray, where you will have a guided tour of the impressive agricultural terraces that were used as an agricultural laboratory in the Inca times.
Here we will rest to enjoy the box lunch that we will offer and then we will continue, in rapid descent, until arriving at the community of Maras, where we will descend by a simple road until arriving at the salt mine Maras, that is an important place from which it is extracted salt of artisan form, finally we arrive until Pichingoto bridge and we will return to Cusco city.
It is advisable to bring :
Camera, Toilet paper and extra batteries.
A bottle of water (a liter).
Comfortable shoes for walking.
Glasses, hat and sunscreen.
Lightweight and warm clothing.
WHICH IS INCLUDED IN THIS TOUR?:
Advice one day before the tour.
Professional bikes w/ front suspensión.
Box lunch, fruit,water.(w/vegetarian option by request).
Bicycle equipment (helmet, gloves, rain jacket, pants rain).
English speaking, expert bicycle guide.
Transport - Hotel Cusco - Base Cruz Pata - Cusco.
WHICH IS NOT INCLUDED IN THIS TOUR?:
Others not mentioned in the program.
BTC (Cusco Tourist Ticket,
allows entry to Sacsayhuaman, Kenko, Puca Pucara, Tambomachay, and also to visit Museums or take a tour to the Sacred Valley of the Incas) :
NATIONAL: S/. 70.00 Nuevo Soles
FOREIGN: S/. 130.00 Nuevo Soles
PRICES TABLE
Prices in ($ USD) DOLLARS
amount of people
$ 75.00 USD
per 1 person
BENEFITS WITH INCA'S PARADISE - COMFORT
Alive culture and nature
Unique experiences
Qualified staff
Responsible tourism
Your satisfaction is our happiness
Excursion in private:
Price: consult based on number of people.
write us: reservas@titicacatravel-ip.com
Do you need more details with our help?
INCA'S PARADISE | TRIP | ADVISOR