RETURN
UROS FLOATING ISLANDS HOMESTAY TOUR 2D_1N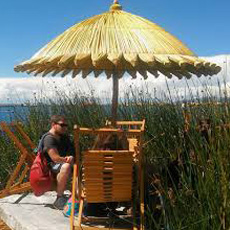 UROS FLOATING ISLANDS HOMESTAY TOUR 2D_1N
SERVICE :
Compartido
DEPARTURE TIME :
10:00 a.m.
ARRIVE TIME :
05:00 p.m.
CATEGORY :
LAKE-TITICACA
RATING :

1000

reviews)
(
Update page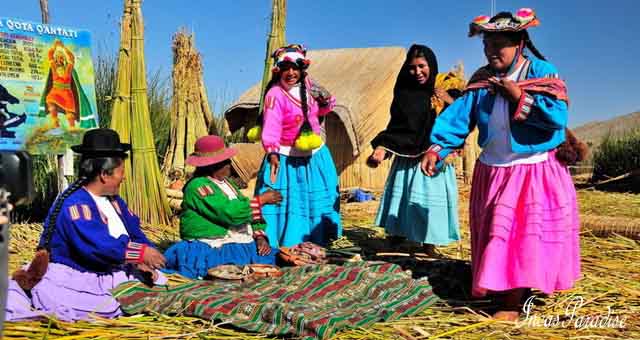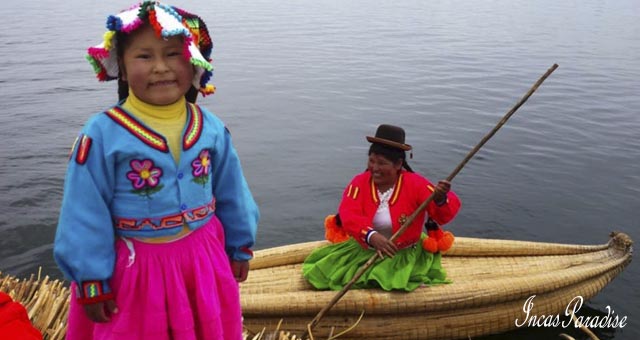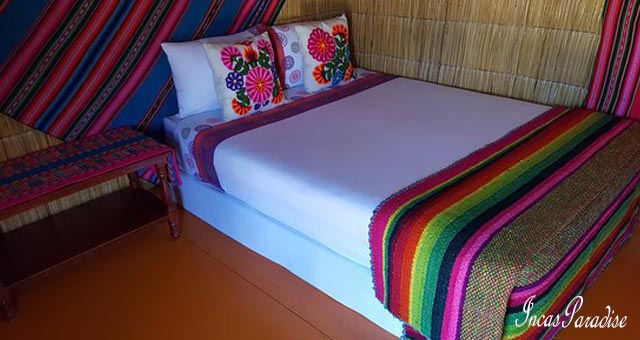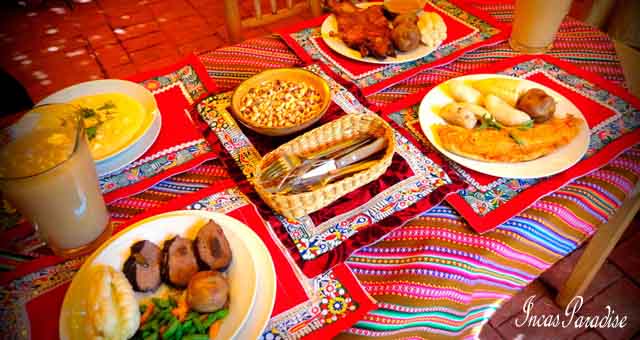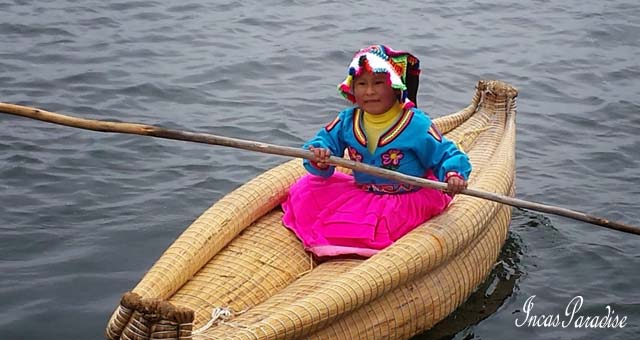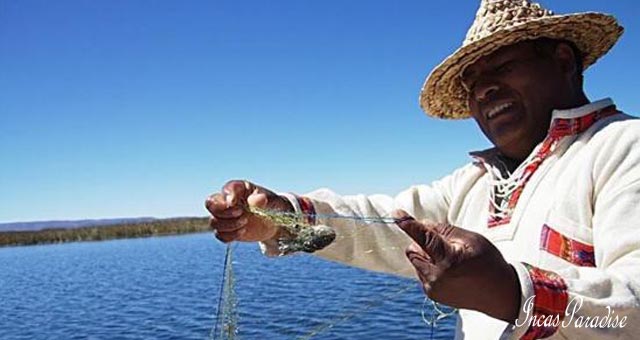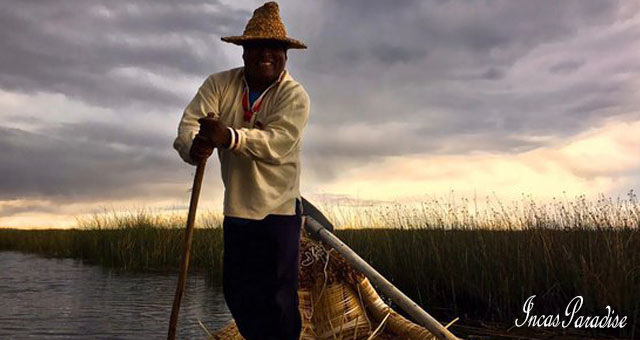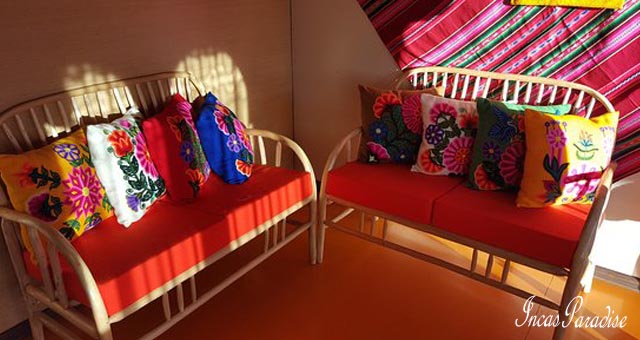 OVERVIEW
One of the most visited destinations in Puno are the floating islands of the Uros; the typical tour of the islands in totora boats, which is are considered almost like a floating city with an archipelago of almost a hundred islets where tourists enjoy a living day with local people, stroll through the waters of the lake more You can also buy handicrafts (also from totora) and taste their typical dishes.
UROS FLOATING ISLANDS HOMESTAY TOUR 2D_1N
UROS HOMESTAY TOUR.
Uros are one of the greatest enigmas of the Andean world. They call themselves "the men of black blood" because they can survive on the waters of the Titicaca supporting their drastic climate changes and the strong solar radiation that is reflected from the waters of the titicaca, you can be part of these and more stories when tourism experiential in the floating islands of the Uros, besides sailing on the waters of Lake Titicaca that gave mythological origin of the Inca culture.
For this tour we start from your hotel, from the airport, bus station, to go to the port and then travel by boat to the islands, lasts half an hour.
The lodgings on the islands are comfortable and families are trained to receive tourists. The departure time for the islands is from 10 am until 5 pm.
The following day, you can continue with the following tours: Taquile full day tour and Tour amantani 2 days and 1 night.
| ESTIMATED TIME | ITINERARY OF DAY 1 |
| --- | --- |
| 10:00 a.m. | Pick up and transfer from your hotel to the port in between Libertador and Eco Inn. |
| 10:30 a.m. | Arrival at the Uros floating Island. |
| 11:00 a.m. | Warm welcome from the local's families. |
| 11:15 a.m. | Explanation of the activities and installation housing on the island. |
| 12:30 p.m. | Lunch and free time to relax. |
| 3:00 p.m. | Placement fishing nets and demonstration the use of reed. |
| 4:30 p.m. | Handicraft work with the cattail plant, with families. |
| 6:30 p.m. | Dinner and overnight in the Uros floating Island on the Lake Titicaca. |
| ESTIMATED TIME | ITINERARY OF DAY 2 |
| --- | --- |
| 7:00 a.m. | Pick nets up and demonstration the native fishes of lake Titicaca. |
| 8:00 a.m. | Breakfast with family. |
| 9:00 a.m. | Return to Puno by small motor boat. |
| 9:30 a.m. | Arrival and transfer to Puno downtown hotels. |
It is advisable to bring :
Camera, Toilet paper and extra batteries.
WHICH IS INCLUDED IN THIS TOUR?:
Advice one day before the tour.
Advise one day before the tour.
Small motor boat transport
Spanish / English guide
Lodging
Food (one dinner and one breakfast)
WHICH IS NOT INCLUDED IN THIS TOUR?:
Others not mentioned in the program.
PRICES TABLE
Prices in ($ USD) DOLLARS
amount of people
$ 89.00 USD
per 1 person
BENEFITS WITH INCA'S PARADISE - COMFORT
Alive culture and nature
Unique experiences
Qualified staff
Responsible tourism
Your satisfaction is our happiness
Excursion in private:
Price: consult based on number of people.
write us: reservas@titicacatravel-ip.com
Do you need more details with our help?
INCA'S PARADISE | TRIP | ADVISOR
"Great experience all around"
Se escribió en Septiembre del 2016
We used Incas Paradise to arrange transfer from Arequipa to Puno and for a trip to floating islands and Taquile Island. Everything was arranged perfectly and our stay in Puno and trips were just great! Gumercinda took care of everything. Highly recommend this company. Thank you for wonderful time! Leer Más...
Dariusz C
"Good service"
Se escribió en Octubre del 2016
We requested two tours for Colca canyon and Uros Floating Islands in Titicaca Lake. Because it was our first time dealing with high altitudes, we were feeling pretty sick and Inca's Paradise without any extra fee agreed to postpone our second tour until we got better. We really appreciated what they have done for us! Even more, Gumercinda helped us to find some hotels around the area. We had a lovely and safe trip :) Leer Más...
rainf2911