PREVIUS
LAKE TITICACA PACKAGE & FESTIVITY OF VIRGEN DE LA CANDELARIA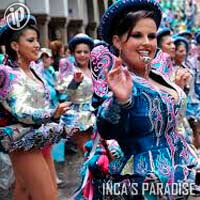 LAKE TITICACA PACKAGE & FESTIVITY OF VIRGEN DE LA CANDELARIA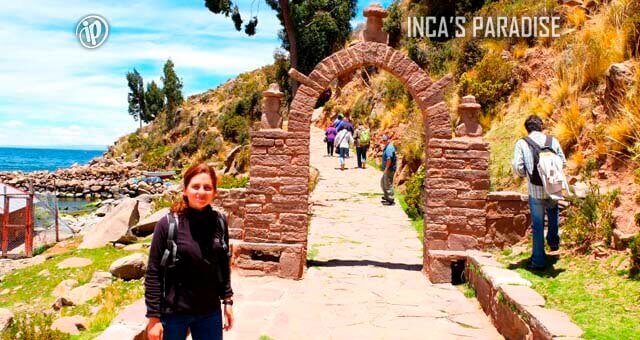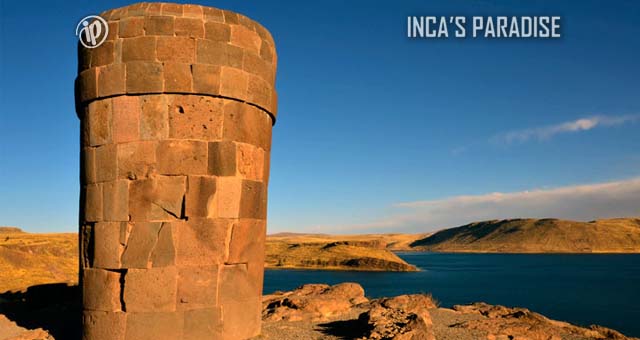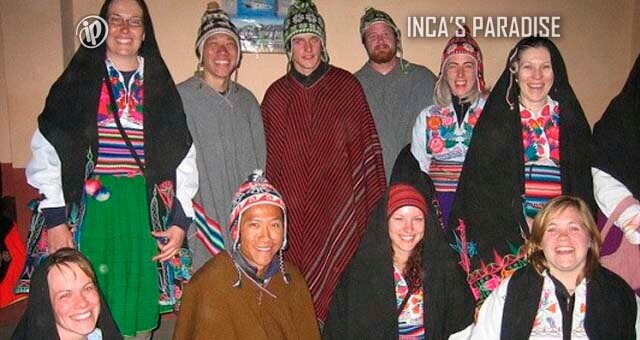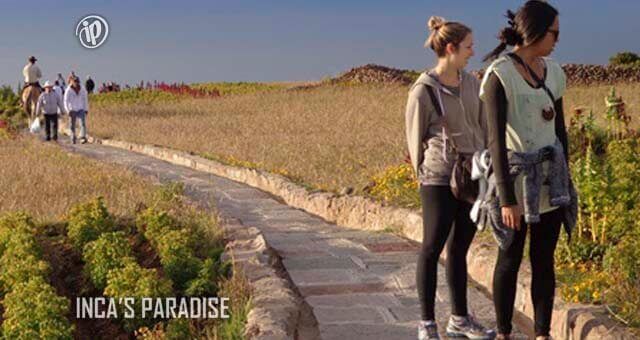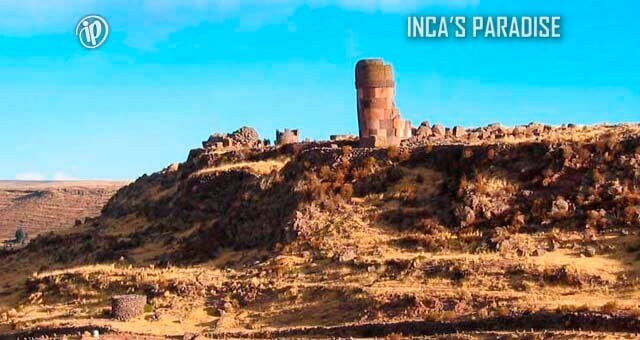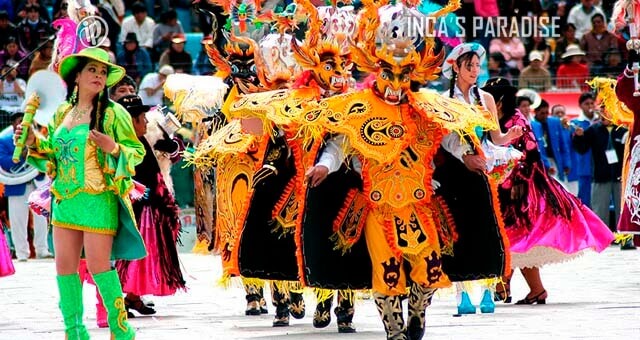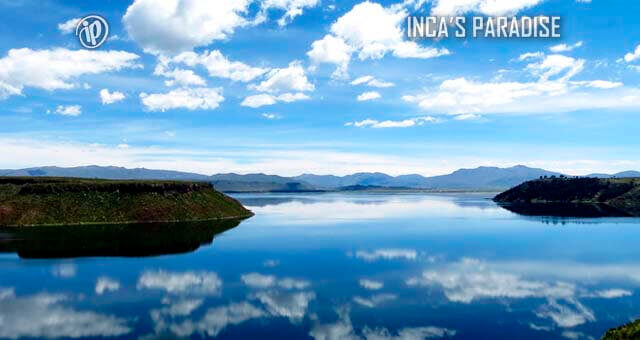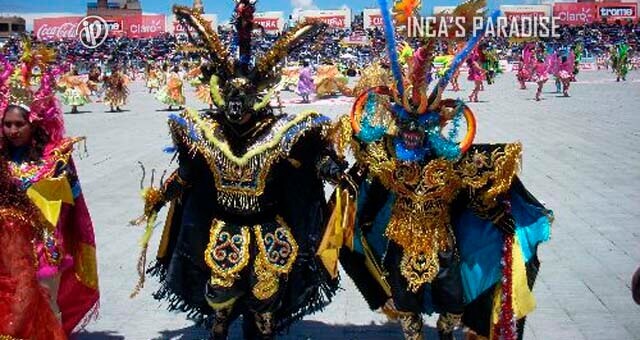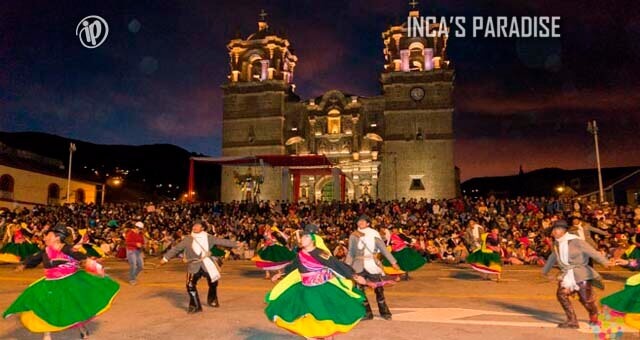 OVERVIEW
Come to Peru in February and witness one of the most colorful and wonderful festivals in Puno: The Virgen de la Candelaria. Enjoy the main parade when there are several thousand dancers dressed up in colorful outfits and musician bands playing. A real show! You also do a homestay on Lake Titicaca, spending a night with an indigenous family on Amantani Island, we make a stop at the famous Uros Floating Islands and then visit Taquile island. Book your tour package with Inca's Paradise Comfort and live unforgettable experiences.
LAKE TITICACA PACKAGE & FESTIVITY OF VIRGEN DE LA CANDELARIA
1st DAY: PUNO & SILLUSTANI IN ROUTE FROM THE AIRPORT.
Depending of your flight arrival time, we'll be waiting for you to pick you up from the airport and we'll take the bus to visit Archeological Complex of Sillustani, which is located between Puno and Juliaca airport and can be easily visited.
Chullpas of Sillustani, is an undoubtedly a magical place, here you can enjoy of the stunning highland landscapes and imposing pre-Inca architecture. The site is strategically positioned on the top of a peninsula surrounded by a beautiful lagoon called Umayo lagoon. After the visit we'll continue with our trip to your hotel in Puno City.
2nd DAY: UROS FLOATING ISLANDS – AMANTANI OVERNIGHT        
At 7:45 a.m. We'll pick you up from your hotel to take you to the port. About 8:15 a.m. our boat leaves to Uros Islands. (30 min. travel approx.) We'll visit two floating islands, our guide will explain us about local way of living of the Uros people, continuing our trip we'll arrive at Amantani Island, where local families will welcome us, we're greeted by friendly community members. Later, you are assigned to a local family and follow your hosts to their houses and you can taste the typical lunch. About 16:00 hrs. We start a hike up towards the lookout point and ceremonial center "Pachatata" or to the other ceremonial center called "Pachamama". We wait for the sunset views over the vastness of Lake Titicaca. After that, we start our walk back to our local house to have dinner. If you want, you might be able to join a local celebration with the host families. We can listen to the Andean music and enjoy learning some typical dances. 
At 07:30 a.m. after breakfast, we'll departure towards Taquile Island arriving at the port and we walk through a scenic path towards the main village (45 minutes approx.) On the way we'll see the typical lifestyle of local people that still maintain their customs, traditions and religious rituals.
Once in the town of the island, we can visit the communal handicraft and after lunch in a typical restaurant, families will perform a small demonstration of their textile and then we start our walk back to the main dock of Taquile to embark on the boat.
About 13:00 hrs. We'll departure back to Puno and at 15:30 we'll arrive to Puno and you'll be transferred to our hotels in downtown.
4th DAY: FESTIVITY OF VIRGEN DE LA CANDELARIA: INTANGIBLE CULTURAL HERITAGE
The Festivity of Virgen de la Candelaria, celebrated each February in the city of Puno, includes activities of religious, festive and cultural character that draw on Catholic traditions and symbolic elements of the Andean worldview. It's considered like an Intangible Cultural Heritage of Humanity by UNESCO.
We'll pick you up from your hotel to take you to appreciate one of the most colorful and wonderful festivals in Peru. There are several thousand dancers dressed up in colorful outfits and musician bands playing during all the course across of streets of Puno. 
Later, depending of your departure time, we'll pick you up to take you to the airport or bus station.
5th DAY:  TRANSFER PUNO TO THE  AIRPORT / BUS STATION.

After the breakfast at your hotel and according to the departure time of your flight or bus, our staff will pick you up from your hotel to make the transfer to the airport or bus station.
It is advisable to bring :
Camera, Toilet paper and extra batteries.
Comfortable shoes for walking.
Personal backpack with everything necessary for your tour.
Glasses, hat and sunscreen.
Lightweight and warm clothing.
Thermal clothing, especially for sleeping is also recommended.
WHICH IS INCLUDED IN ?:
Advice one day before the tour.
ENTRANCE FEE (to the attractions to visit)
Guide Spanish / English.
Transfer to the airport / bus or train station - hotel Puno - airport / bus or train station.
Guided visited: Sillustani - Uros Floating Islands - Amantani - Taquile.
Basic accommodation on Amantani Island (Meals: breakfast, lunch and dinner).
A typical lunch in Taquile Island
Site ticket to see the parade of festivity.
Hotel ***
WHICH IS NOT INCLUDED IN ?:
Others not mentioned in the program.
Lunch on the 4th day.
PRICES TABLE
Prices in ($ USD) DOLLARS
amount of people
$ 383.00 USD
per 1 person
BENEFITS WITH INCA'S PARADISE - COMFORT
Alive culture and nature
Unique experiences
Qualified staff
Responsible tourism
Your satisfaction is our happiness
Excursion in private:
Price: consult based on number of people.
write us: reservas@titicacatravel-ip.com
Places to travel you can not miss
Do you need more details with our help?
INCA'S PARADISE | TRIP | ADVISOR